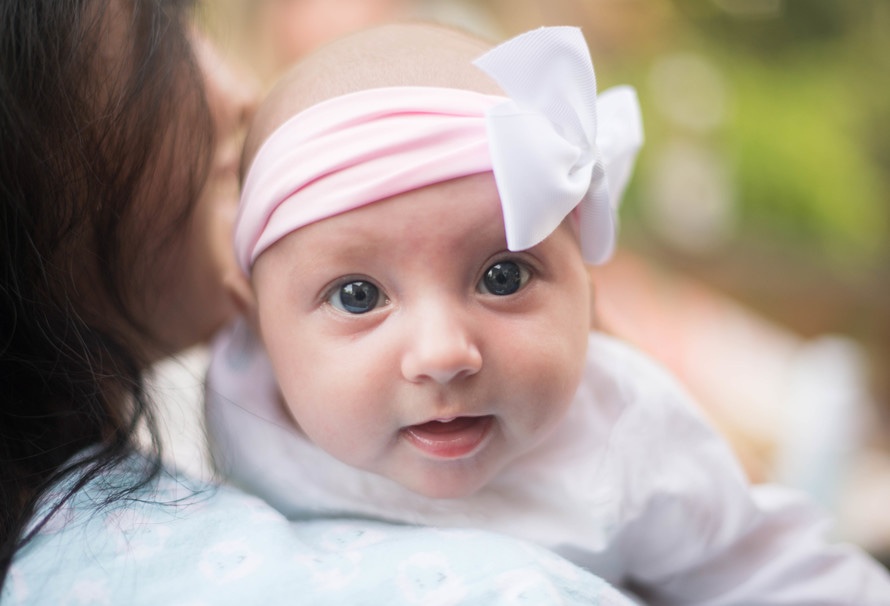 Why Home Birth?

***COVID-19 UPDATE***
We hope that you and your families are safe, healthy, and managing well as we navigate the twists and turns of the unfolding COVID-19 pandemic. We know that this is a time of profound uncertainty and worry for our patients and for our Chicagoland community, indeed for the entire world. Information regarding best practice for containing and managing the virus is updated daily, and we strive to incorporate the most current safety recommendations as quickly as possible. We write to update you on our practice's approach to the COVID-19 pandemic in accordance with recommendations from the Centers for Disease Control and Prevention, the World Health Organization, the American College of Obstetrics and Gynecology, and the American College of Nurse Midwives. We will lay out our basic approach below and will endeavor to keep you updated as medical understanding of the virus increases and recommendations shift.
Firstly, we would like to thank you, our patients, for bearing with us as we stay on top of best practices during this highly unusual time. We ask for continued flexibility and understanding as we adapt our practice to the demands of the moment, as we continue to learn about the virus every day. As always, our goals are to continue to provide you with the best, most individualized, evidence-based home birth care and to make your pregnancy, birth, and postpartum period as peaceful and satisfying as possible.
To that end, we have adapted our practice policies in accordance with the recommendations of our professional organization, the American College of Nurse Midwives, as well as that of the American College of Obstetricians and Gynecologists and the Society for Maternal Fetal Medicine (the professional organization for high risk pregnancy providers). These three nationally recognized organizations are unanimous in their recommendation that providers limit direct, in-person care as much as is safe for those with low risk pregnancies to the extent to which it is deemed safe for clients. Our clinical approach is to treat all of our staff, patients and their families as though we each have tested positive for COVID-19 and are asymptomatic. This entails adopting a conservative approach to exposure to bodily fluids, sanitation, and physical proximity to one another. If a pregnant person or a member of their household develop symptoms of COVID-19 including but not limited to a fever > 100.4F, cough, difficulty breathing or fatigue, we must transfer you to a hospital for delivery for the safety of the pregnancy and birthing person.
For the safety of Gentle Birth Care staff, for your family, and for every family for whom we care, we have created a system through which to monitor our patients' pregnancies through virtual visits, and provide in person client care at specific pregnancy milestones. We will continue to offer in person clinic visits to clients at the following milestones: new pregnancy visit, 28 weeks of pregnancy, 37 weeks of pregnancy and biweekly appointments for pregnancies that continue past the due date. Birth assistants will continue to do home visits at 36 weeks of pregnancy and 1-2 days postpartum.
All GBC staff are expected to abide by the current hygiene recommendations by ACNM, ACOG and SMFM and wear protective personal equipment (face mask and gloves) for the entirety of your in person visit. All other regularly scheduled prenatal visits will be held at the typical intervals via our online HIPAA-compliant platform. Additionally, these three organizations recommend, and we concur, that all preventive and reproductive health care visits be conducted through virtual visits. We will continue to partner with you to support family planning and mental health needs during this time through the use of our online platform.
We are implementing safety measures to reduce risk of transmission to you, your family and our staff during this time. We are asking clients to limit the number of people present at births we are attending to partner, doula, and birth photographer, if applicable. While we LOVE facilitating the involvement of siblings, older generations, and other friends and loved ones in home birth, we strongly support and recommend quarantine and social distancing. Unfortunately, this is a time in which interacting with fewer people increases the health and safety for all involved, including brand new babies.
We recognize that these steps may feel painful and are a departure from the care you expected and planned to receive from GBC. We acknowledge that some or many of these changes may be difficult to accept or adapt to, and recognize that some families will grieve the loss of their idealized births. We grieve these losses with you. As providers, we make these changes to do our part to limit the spread of the coronavirus among the families we serve. Furthermore, we recognize that the changes that this virus has brought into our lives can cause anxiety. As ever, we seek to mobilize our care to help ease worries and create peace and calm through the changes that childbearing and reproductive life cycles bring. We hope that the changes we have made will provide some reassurance that home, sweet home, can still be a viable, sustainable option for birth in the Chicago area.
If there are any ways that our team can address your specific concerns during this time, please do not hesitate to reach out. If you have specific questions that have not been addressed, please share them with us, as others are likely to have them as well. We are here for you, and with you, every step of the way.
About Gentle Birth Care
In a time when many people are seeking alternatives to the unnecessary medicalization of childbirth, and the limited ability to make informed decisions about labor and birth care in the hospital, it's only natural that you might be considering a home birth!
The midwifery model of care promotes birth as a normal, social event in a childbearing individual's life, and the work of that individual, not the work of the professionals that person hires. A great way to center that event is by providing a comfortable, peaceful environment for the physiologic process of labor and birth to unfold.
If you are looking for a practice with highly skilled clinicians who work from a place of love and respect for birth and the childbearing person, consider Gentle Birth Care. Your midwives will provide evidence-based care, offering shared decision making, and informed consent and refusal.
Gentle Birth Care is a midwife-owned practice that has been thriving since 2009. Our team of Certified Nurse Midwives and Midwife Assistants bring over a combined century of experience and passion for family-centered care. As a group practice, we are able to make home birth safer and more accessible to families across the Chicagoland area.
Our multidisciplinary team of Illinois-licensed birth professionals partners with our clients to promote joyful, safe birth in the comfort of the client's home -- whether in the water or on land!
Additionally, we enjoy providing continuity of care beyond the childbearing cycle by offering the full spectrum of reproductive health services, from preconception care to well gynecologic care, to family planning and menopause management.
Our Services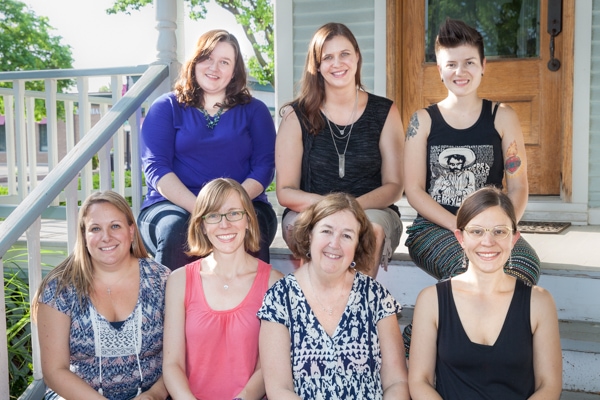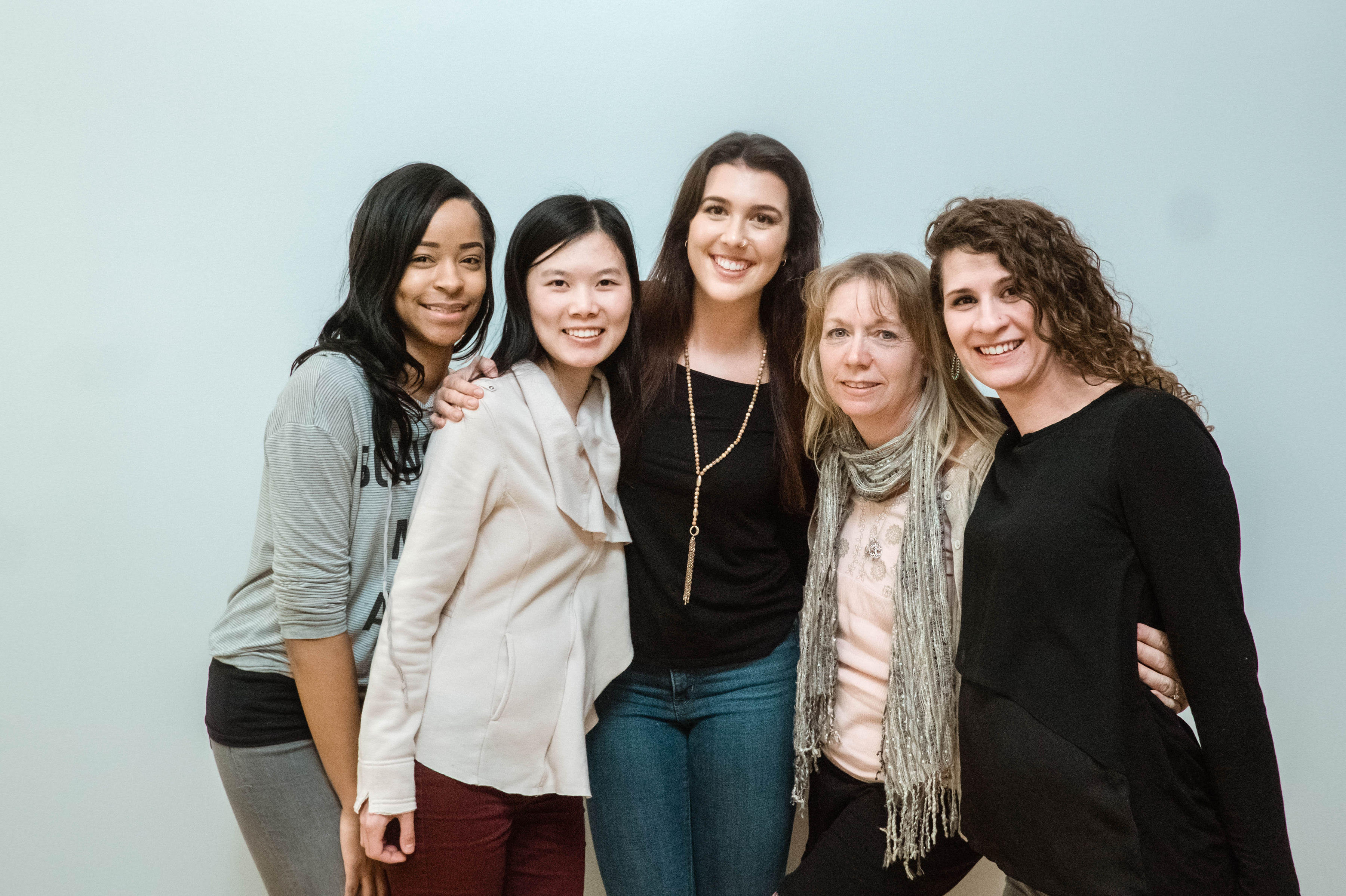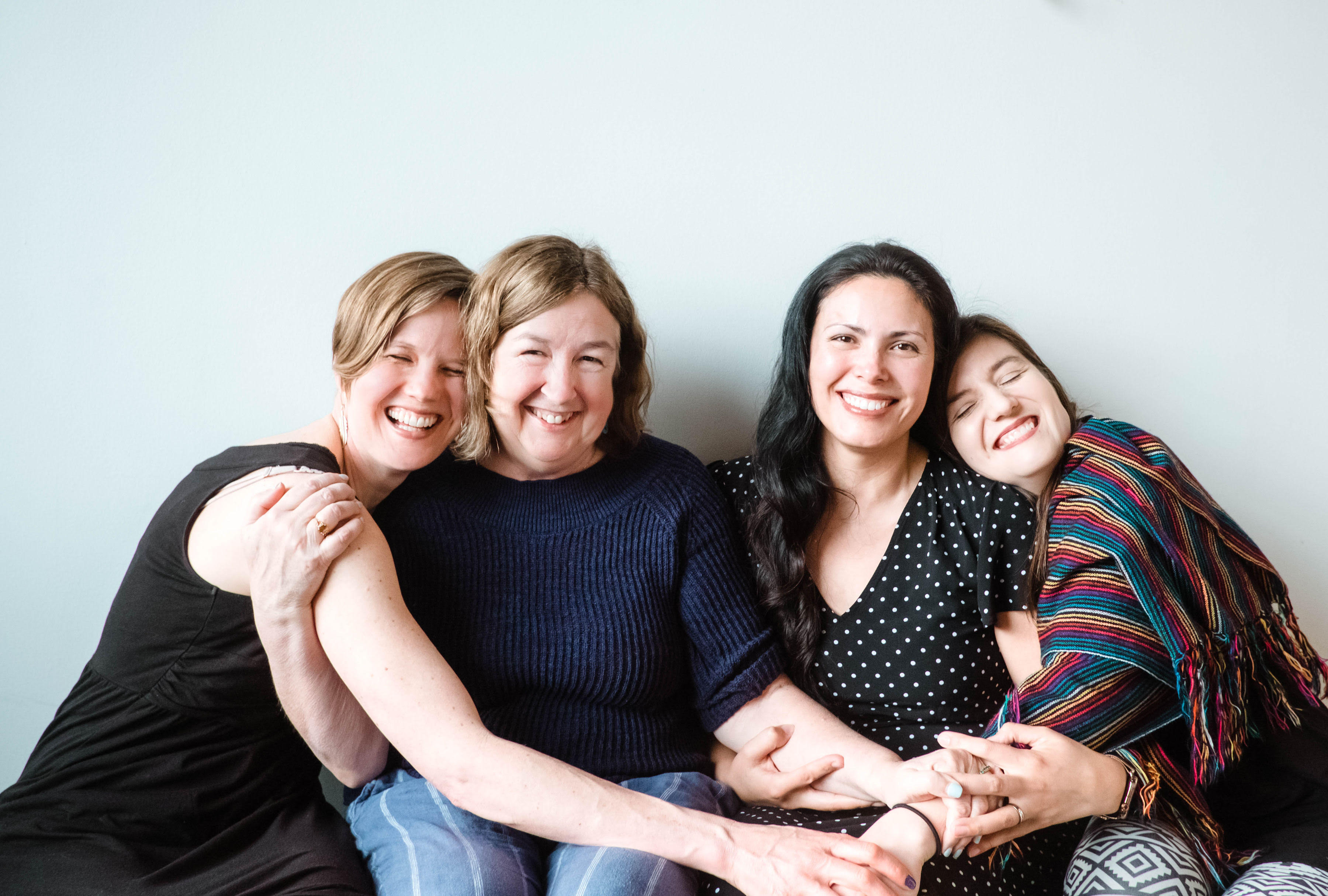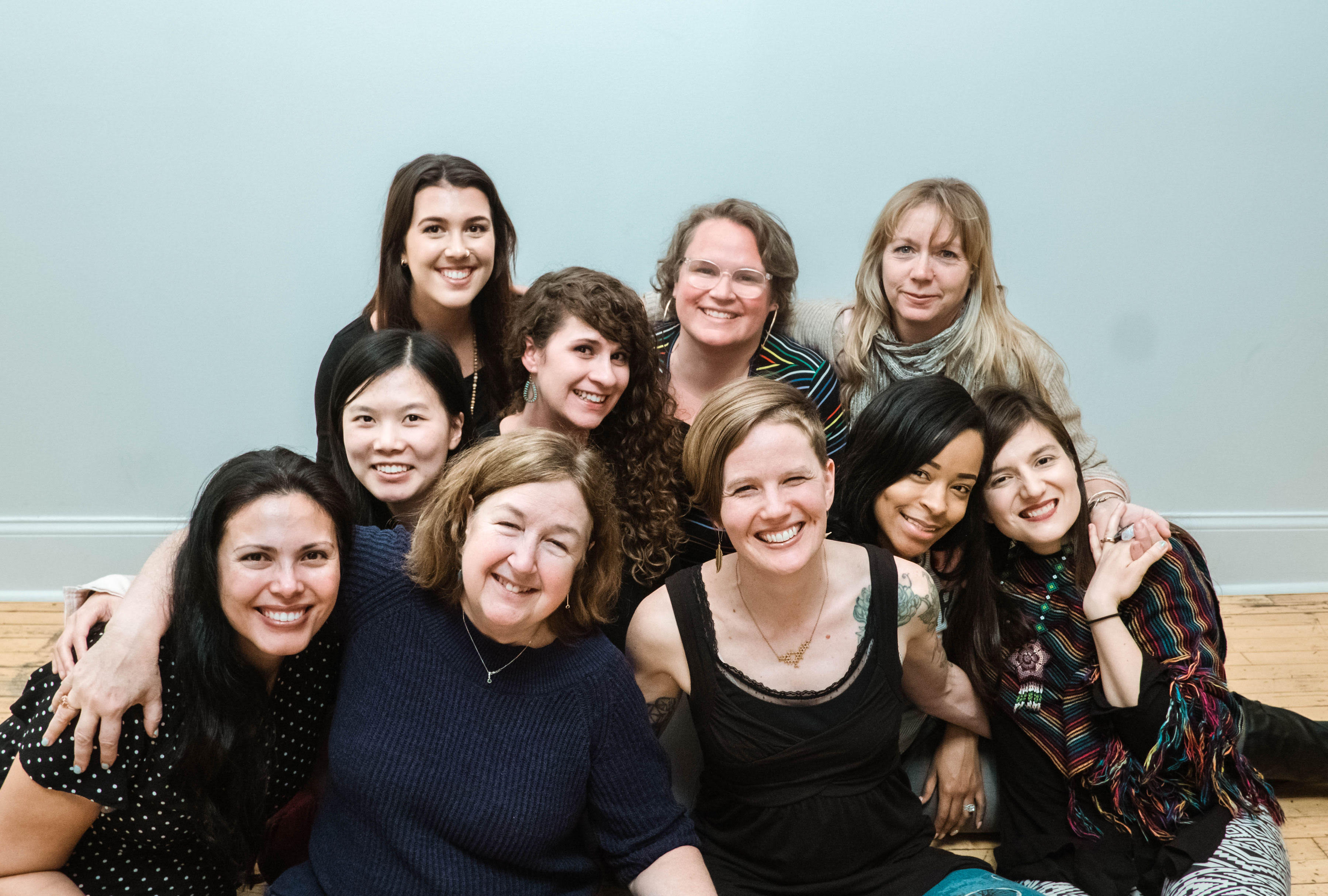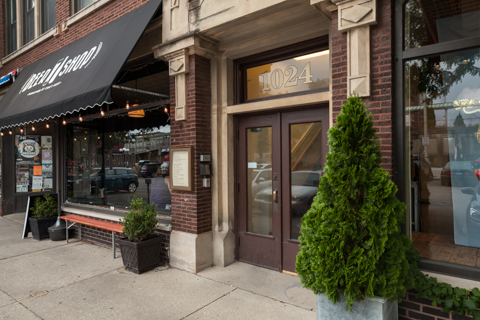 Oak Park Office
1024 North Blvd, Suite #208
Oak Park, IL 60301
Tuesdays & Thursdays

Get Directions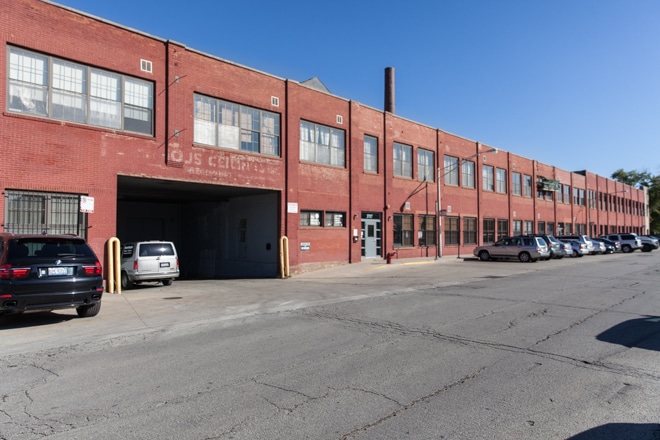 Chicago Office
3717 N. Ravenswood, Ste 214,
Chicago, IL 60613
(Part of Sweet Pea Studio's Group)
Mondays & Fridays

Get Directions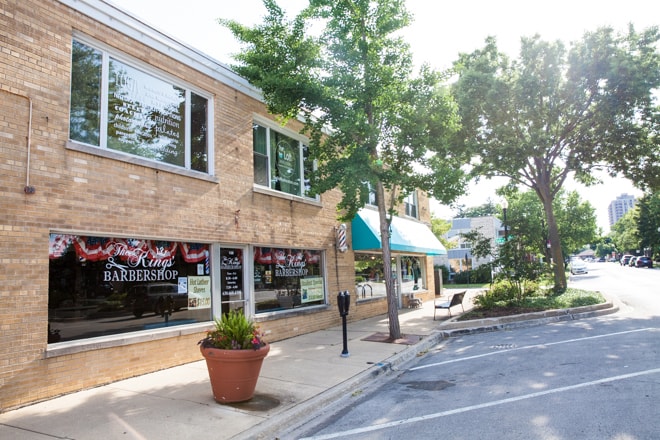 Wheaton Office
130 W Willow,
Wheaton, IL 60187
(At The Loft)
Mondays & Thursdays

Get Directions
Download & Complete Paperwork